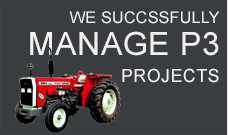 TRANSPORTATION INFRASTRUCTURE
Proportion Construction & Dredging Works provides construction services for complex transportation infrastructure projects such as bridge replacement and rehabilitation, tunnels, interchanges, and rail and transit. For many years, Proportion has delivered some of the country's most significant and technically challenging projects, including cable-stayed, segmental, and movable bridges. Proportion's civil construction operations are strategically located across Nigeria to meet the country's growing transportation needs.
WATER INFRASTRUCTURE
Proportion Construction & Dredging Works builds water and wastewater treatment plant facilities, pipelines, and other water infrastructure projects from coast to coast. We have the expertise to work as a member of your project team to develop unique solutions for treatment processes. Whether you are a first-time or repeat client, Proportion has the experience needed to successfully engage diverse stakeholder groups on complex public works projects to deliver your vision on time and on budget.