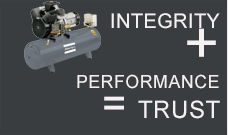 COMPANY OVERVIEW
Proportion Construction and Dredge Works Nig. Ltd is in the business of construction built on a foundation of hard work and dedication specializing in General Contracting, Construction Management, Design-Build, Consulting and Concrete. We diversify our strategy to span from Agency, Real Estate Development, Road/Rail and Bridge Construction to Dredging but we do so with a higher purpose. We maintain a commitment to integrity, collaboration, wisdom, quality, value, sustainability and safety. From coast-to-coast, we've staked our reputation on our ability to deliver on each of these and pledge to settle for nothing less.
Incorporated in Nigeria by Corporate Affairs Commission (CAC) in accordance with the provisions of Companies and Allied Matters Decree of 1990 to carry on various construction businesses.
Through many economic ups and downs, Proportion Construction and Dredge Works Nig. Ltd has continued to prosper. Our honesty, integrity, and upfront approach have allowed us to become who we are today and will guide us into the future. At Proportion Construction we believe in sharing our opportunities with everyone. We strive to be remembered in the communities in which we work for, capturing the feel of the community and complimenting it with our solid work performance. At Proportion, we are helping to build a better tomorrow, making us a world-class organization today.
Staffed with a team of highly motivated, experienced, academically and professionally qualified personnel, Proportion Construction and Dredge Works' senior leadership offers a diverse array of experience in the Buildings, Civil Infrastructure, and Industrial sectors. They have decades upon decades of experience in Planning, Estimating, Project Management, Accounting, Engineering and Procurement, and are deeply involved in industry-related associations. Their knowledge, key to Proportion's designation as an industry leader, drives the organization's business from the past to the future.