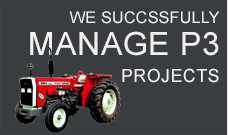 OUR DELIVERY METHODS
General Contracting/CM at Risk
We serve as both a construction manager and general contractor, employing a large number of skilled craftsmen and trades. Collaboration is always important; we approach projects as a partner with the design team and owner.
Construction Management (Agency)
Using a partnering approach, Proportion helps public owners select experienced, qualified firms with proven performance records for the design and construction team. Working together at the project's inception, our construction management team can quickly identify and resolve potential project challenges. 
Design-Build
Utilizing design-build provides single-source responsibility and the potential for rapid completion. Integrated design, construction planning and an accelerated schedule are hallmarks of this approach. Proportion fosters open communication and teamwork that is a necessary condition for successful design-build.
Project Management
We place emphasis on developing programmatic solutions that extend beyond a single project. Our staff of professionals can provide great efficiencies, construction and design fee savings, control of quality and scheduling, and fiduciary responsibilities for the owner.
Integrated Project Delivery
A highly collaborative approach, integrated project delivery (IPD) assembles a team at the very earliest stage of a project. Enhanced by technology, we are able to dramatically reduce risk and gain efficiencies for the owner.
Competitive Bid
Often referred to as design-bid-build, this method is a linear process where one task follows completion of another with no overlap. The design team is selected separately and reports directly to the owner. Plans and specifications are completed by the architect and then bids are issued. Contractors bid for the project exactly as it is designed with the lowest responsive bidder awarded the work.
Public-private partnerships, also known as Alternative Financing and Procurement (AFP) projects, are achieving widespread acceptance as a method to deliver large capital construction projects.
This innovative project delivery method transfers risk to those parties that best understand and manage risk: Financiers, Developers, Construction Contractors, Consultants, Operators, Suppliers, Service Providers, And Concessionaires. The resulting consortium acts as cohesive team to achieve the client's goals and objectives for the project.
P3 projects are implemented through various contract arrangements, including: Build-Finance (BF), Design-Build-Finance (DBF), Design-Build-Finance-Maintain (DBFM), Design-Build-Finance-Maintain-Operate (DBFMO)
Engineer-Procure-Construct
Clients with large, complex industrial projects choose the Engineer-Procure-Construct (EPC) method when they require a single entity to deliver a project to turnkey status.
Proportion is a construction company that performs, manages, and coordinates all project engineering, procurement, module fabrication, and construction services in conjunction with our engineering partner.
Proportion builds a collaborative working relationship through all disciplines to realize a shared commitment to project goals.