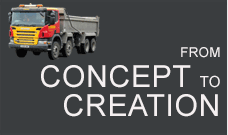 PROPORTION ADVANTAGE
—As a construction manager,
Proportion
applies its knowledge of construction costs, schedule, and market trends to help ensure the project is executed within your fiscal guidelines. Our goal is to value and engineer projects to find alternative construction methods and materials that will result in quality enhancements, serviceability, and life cycle improvements.
Proportion provides advice on all or part of the project cost, minimizing the risk associated with having an incomplete scope of work during preconstruction. The final cost, however, remains with you, as all project costs are typically reimbursable.
—Proportion is a construction contractor ideally positioned to offer national programs to clientswith multisite operations.
—Drawing on the team's combined expertise, Proportion addresses project design and building construction requirements, within the budget and schedule parameters, resulting in less potential for project escalation. Also, we can implement a fasttrack approach, starting construction before the total design is complete. This is important if you require the delivery of a cost-effective, quality facility on a reduced schedule.
One of the main benefits of a P3 is the transfer of risk (e.g., operating, maintenance, design, construction and rehabilitation costs, financing rates, and timing) from taxpayers to the private sector. By doing so, projects can be brought on line with a high level of certainty for cost, schedule, quality, availability, and service. Proportion is a construction company with the ability to successfully manage P3 projects.
You select a single construction contractor for the engineering, procurement, and construction of a facility. This is the perfect arrangement if you prefer a "one-stop" engineering, procurement and construction contract. Proportion is able to provide you with EPC services through relationships with specialized engineering companies.