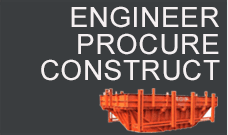 GUIDING PRINCIPLES
The
Proportion
vision enhances the internal culture, and maintains Proportion's reputation as a construction leader, an employer of choice, and an active community member. Proportion Construction & Dredge Works aspires to be the most respected construction company, renowned for:
Excellence, Leadership and Unsurpassed value
Our commitment to our customers involve: —wisdom, quality, value, sustainability, safety, integrity, and collaboration.

Wisdom
We understand what it takes to make a project a reality. Through our experience, vision and knowledge, we are able to accurately and thoroughly deliver both the client's expectations and the architect's vision for the project.
Quality
At the core of every successful business is a collective commitment to quality. Proportion follows its proven business equation (Integrity + Performance = Trust) to ensure success. By embracing a higher standard of excellence, our people deliver higher quality results.
Value
It is ingrained within us to deliver the best value for our clients. Our experience, knowledge and proven processes result in maximized value.
Sustainability
Proportion recognizes the value in sustainable building practices for future generations. We are committed to green building and the longevity of the company through environmental awareness.
Safety
Regardless of the project, safety remains, and always will be our number one priority. A core value of each project is a commitment to the safety of all team members.
Integrity
We stand behind our work through the moral and ethical principles of honesty and trust, an approach governed by our impressive track record of so many years in business.
Collaboration
We believe in facilitating a team approach among all construction partners to create a sharing of knowledge that delivers the best possible project results in the most efficient manner.